Greenhouse in Japan
Greenhouse Monitoring and Environment Analysis
This case study revolves around the monitoring of conditions inside of greenhouses and
the application of that data to improving operations and driving overall business success.
On the left you will see a variation of this use case, deployed recently in a Korean greenhouse along with partner n.Thing.
Introduction
01Operator facing application based on Thing+ used for monitoring of data,
creation of alarms, and analysis of data
02LoRaWAN Gateway and Temperature/Humidity Sensor edge nodes from RisingHF
03Environmental monitoring in plastic greenhouse
04Automated alarms and warnings from environmental and door status
05Prevention of theft and accidents through close monitoring of entry point
Solution Overview
01Greenhouse humidity, temperature and CO2 is tracked in real time via
sensors placed into each greenhouse at equidistant locations
02An optimal "growth curve" is created based on this data and the type of crop
being grown inside the greenhouse. This growth curve is used by the
farmer to modify his growing systems
03The Thing+ web application is used for device-agnostic monitoring of data and
data analysis from a central location
04Security of greenhouses is enhanced by tracking and setting alarms based on
the status of greenhouse entry points
The below image shows the hardware and software used to create the full end-to-end solution
The Thing+ cloud and web application was used as the core of the operator-facing experience,
with hardware from partner RisingHF handling the collection of data on premise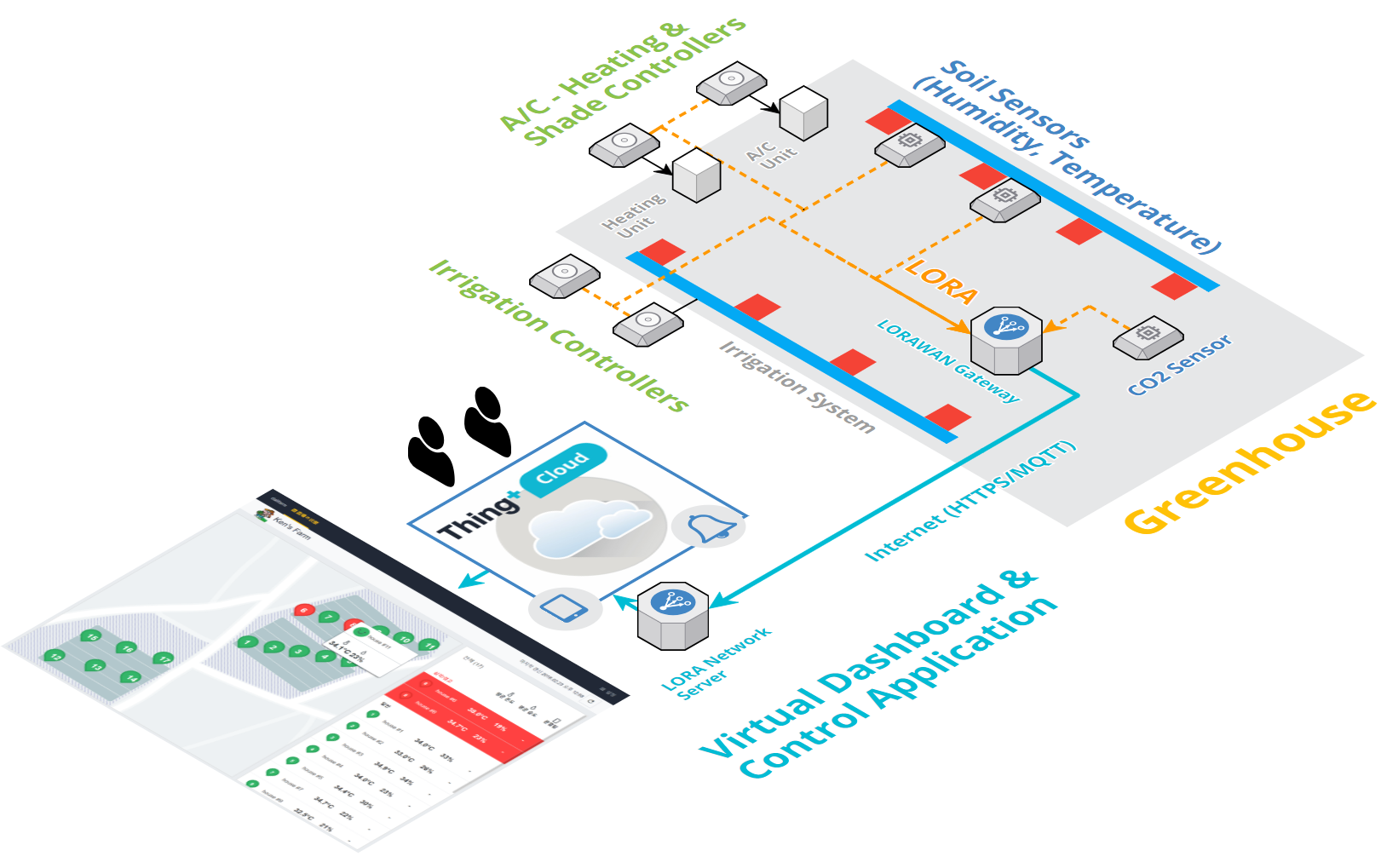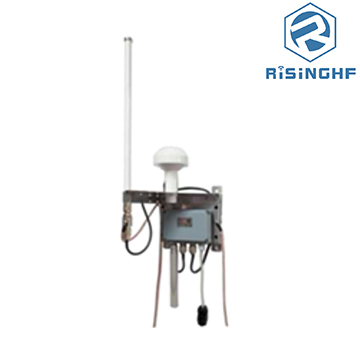 Gateway
Rising HF
LoRa Gateway_industry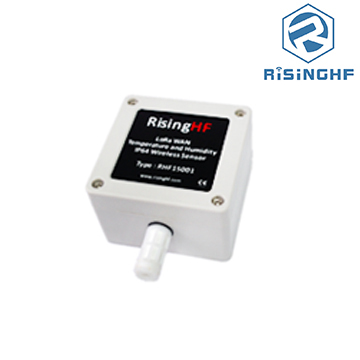 Sensor
Rising HF
LoRa Temperature / Humidity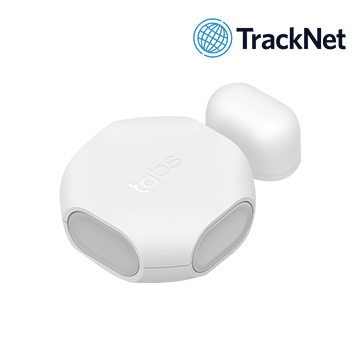 *Optional
Sensor
Tracknet
Tab Door & Window
SYSTEM APPLICATION AND
OPERATION EXAMPLES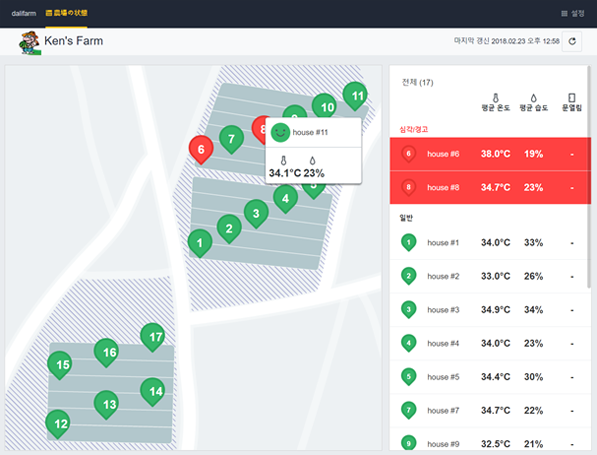 SYSTEM APPLICATION AND
OPERATION EXAMPLES
Real-time status screen
Full-picture Greenhouse Status Dashboard
In this specific case, 17 greenhouses were placed on a map view with the data collected in real-time viewable either through clicking on specific greenhouses, or through the list view on the right. This view is primarily used for greenhouse operators to quickly respond to any issues detected, in a traditional "command and control center" way
SYSTEM APPLICATION AND
OPERATION EXAMPLES
SYSTEM APPLICATION AND
OPERATION EXAMPLES
Detailed Data Screen
Per-Greenhouse Detail View
Upon the operator drilling down to view a single greenhouse, all sensors placed physically inside are seen in the actual position through a "virtual twin" of the greenhouse. Specific devices can be drilled down into, where historical alarms, graph data, and current status can all be immediately viewed
This data is also used for setting up automated alarms and status updates through the Thing+ "rules engine" where SMS messages are sent for critical problems, such as extremely high/low temperatures, or doors that have been left open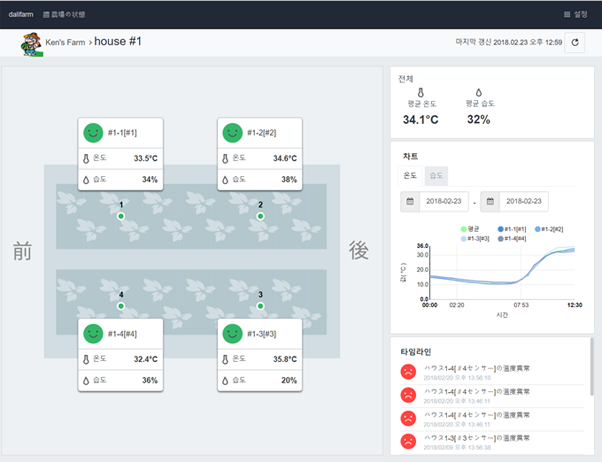 Contact us
line
궁금한점이있다면 메세지를 보내주세요!
Do you have any questions?
Address : 10F Younghan-Building 12, Jung-gu, Supyo-ro, Seoul 04554
Telephone: +82. 2. 2274. 3254
Fax: +82. 2. 2274. 3254
Email: contact@daliworks.net
This post is also available in: Korean

ADDRESS & CONTACT
10F Younghan-Building 12, Jung-gu,
Supyo-ro, Seoul 04554
Tel. +82. 2. 2274. 3254
Fax. +82. 2. 2274. 3253
Email. contact@daliworks.net
Contact us
문의하기
Thing+를 활용해서 나의 환경에 맞는
IoT 서비스를 도입해보세요.

ADDRESS & CONTACT
10F Younghan-Building 12, Jung-gu,
Supyo-ro, Seoul 04554
Tel. +82. 2. 2274. 3254
Fax. +82. 2. 2274. 3253
Email. contact@daliworks.net
Contact us
Business Customers
Don't reinvent the wheel, take advantage
of Thing+'s pre-existing modules and build
a solution right away