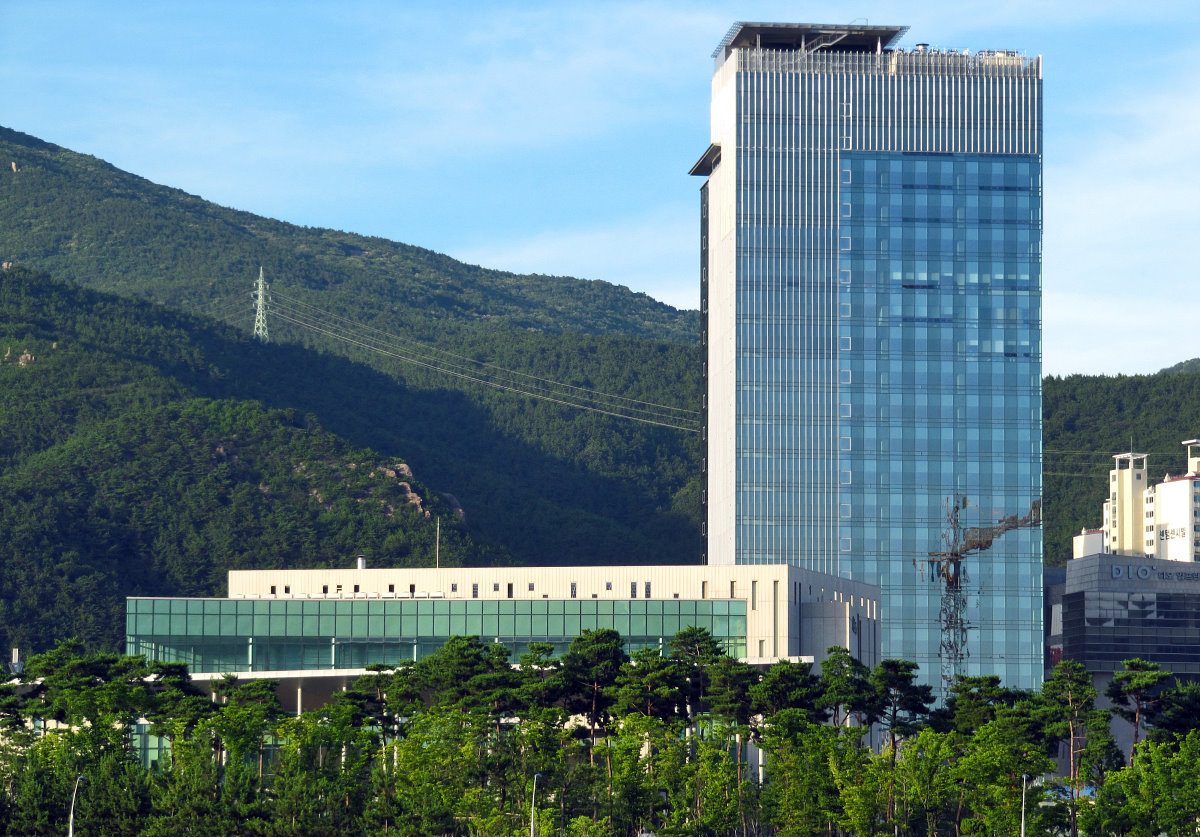 25 Floor Smart Building in Busan
Use Case
Busan Smart Building Service
This use case revolves around a 25 floor building in Busan being upgraded using the Thing+ Smart Building service to include motion, water leakage, fire, and environmental monitoring to improve the building's operations and efficiency.
Introduction
Buildings, being quite large and full of walls, have always been a challenge to implement data collection into. However, through the use of LoRa and it's high penetration characteristics, hundreds of sensors were installed throughout this building with the need for only a small number of gateways. At the application level, intelligence, monitoring and analytics were customized and deployed on top of the Thing+ platform.
01Real-time environment monitoring on each floor and inside of rooms including temperature, humidity, CO2, and fine dust sensing
02Usage of environmental data to book rooms, coordinate services (cleaning, events, etc..) and ensure occupant comfort
03Monitoring of per-floor and per-room energy usage to enable analysis and automation to reduce energy purchasing costs
04Improved building access control and safety through the motion, water leakage and fire detection sensing systems
Solution Overview
01Building management was improved through immediate, real-time sensing, automation and analysis
02Improved building safety and reduced maintenance costs through fire and water leak detection
03Provided data and analysis on energy usage, energy quality, and usage patterns for further intelligence and savings
The below images show the hardware and software used to create the full end-to-end solution. The core UI and UX modules of the Thing+ web application were used in this specific case.  Hardware from TrackNet, Dell and NTek were used for remote automatic control of HVAC and monitoring of power consumption, respectively.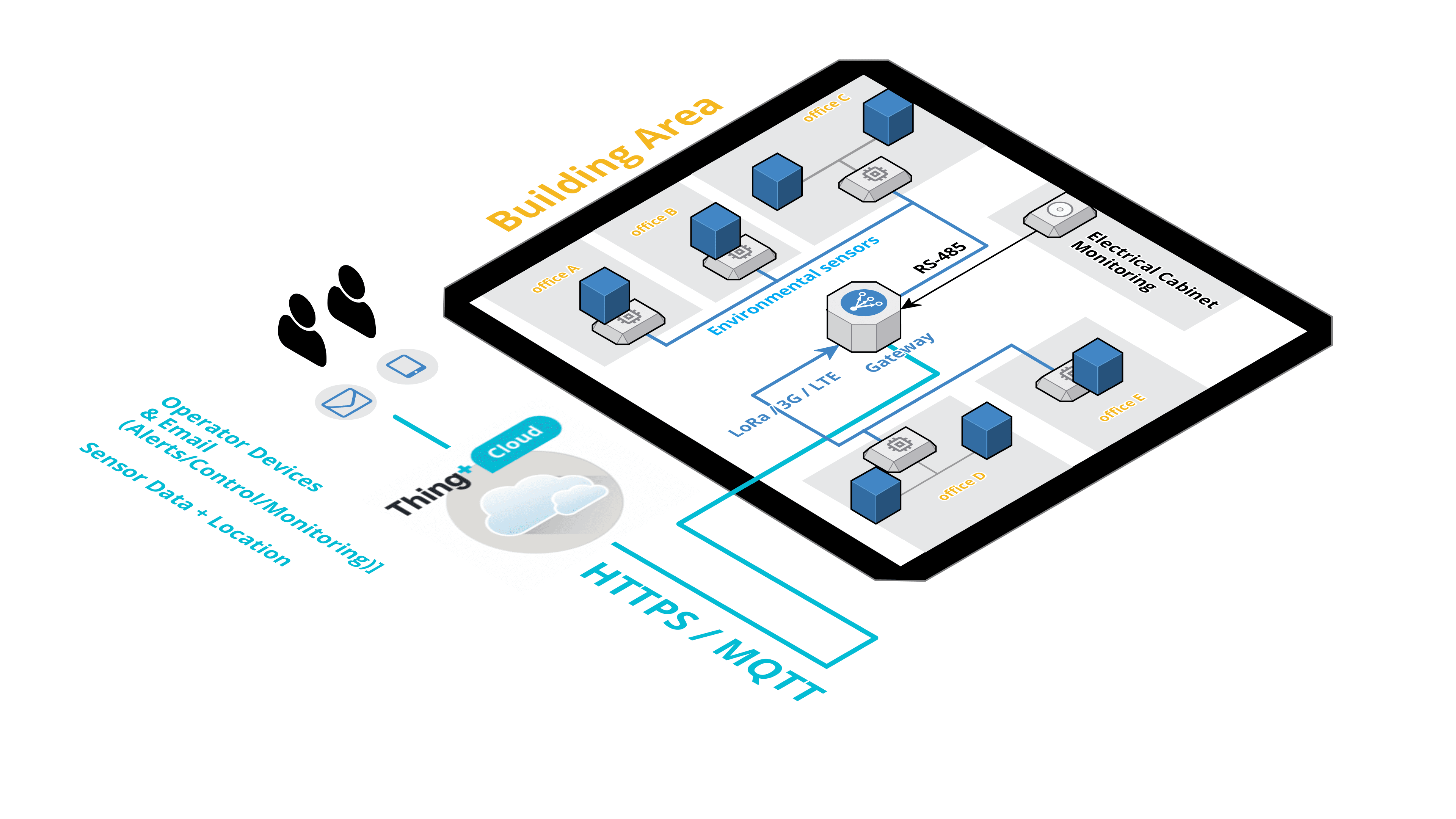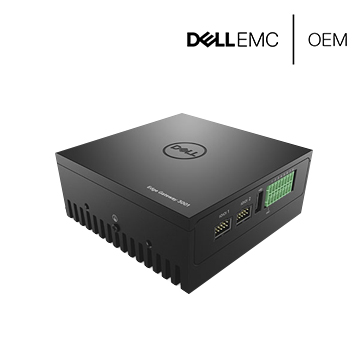 Gateway
DellEMC-OEM
Dell 3001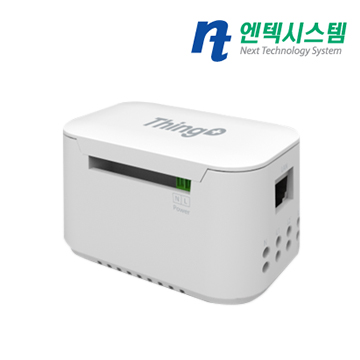 Sensor
NTek Systems
Gems 3514 Multi-Cable Energy Monitor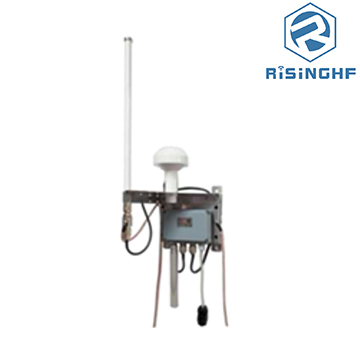 Gateway
RisingHF
Industrial LoRaWAN Gateway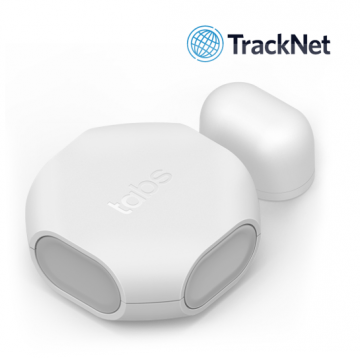 Sensor
Tracknet
Door Sensor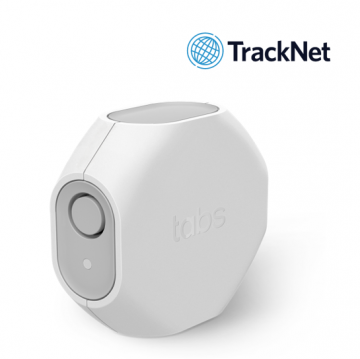 Sensor
Tracknet
Healthy Home Temperature/Humidity/VOC Sensor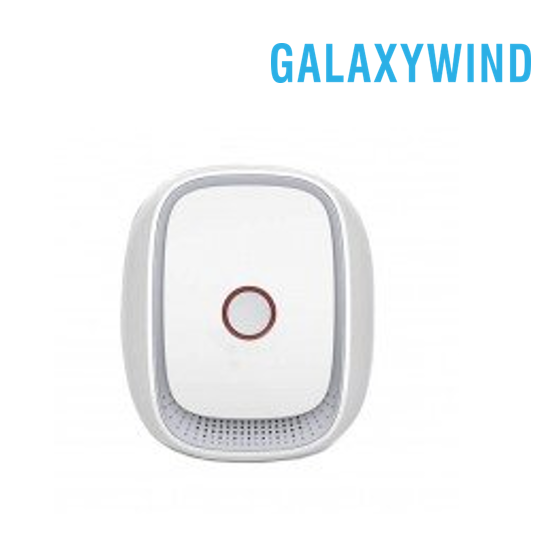 Sensor
Galaxywind
Gas Detector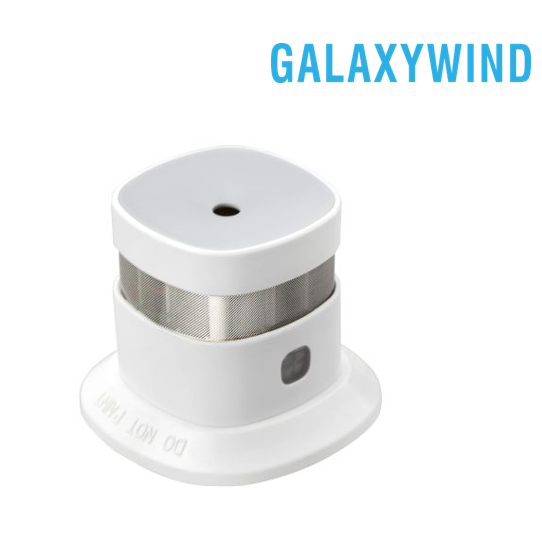 Sensor
Galaxywind
Smoke Detector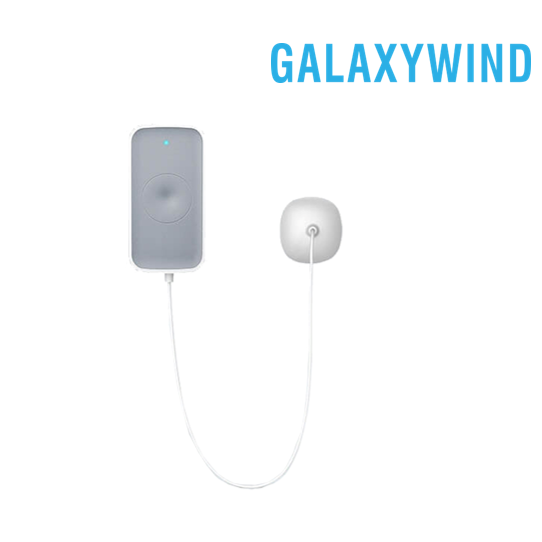 Sensor
Galaxywind
Water Detection Sensor
SYSTEM APPLICATION AND
OPERATION EXAMPLES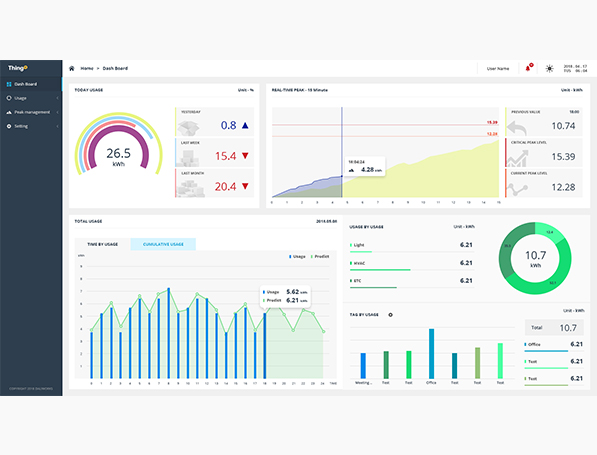 SYSTEM APPLICATION AND
OPERATION EXAMPLES
Building Energy Monitoring Dashboard Example
Energy Management and Monitoring Screen
This part of the service is dedicated to showing the current, and expected, usage of energy across the building on a per-floor, or total view.

Other information related to the quality of energy, such as voltage/current and frequency, and other safety related information, can be seen through drilling down to individual rooms or equipment. Equipment, rooms, and floors can also have tags applied for easier analysis and visual grouping.
Contact us
line
궁금한점이있다면 메세지를 보내주세요!
Do you have any questions?
Address : 10F Younghan-Building 12, Jung-gu, Supyo-ro, Seoul 04554
Telephone: +82. 2. 2274. 3254
Fax: +82. 2. 2274. 3254
Email: contact@daliworks.net
This post is also available in: Korean

ADDRESS & CONTACT
10F Younghan-Building 12, Jung-gu,
Supyo-ro, Seoul 04554
Tel. +82. 2. 2274. 3254
Fax. +82. 2. 2274. 3253
Email. contact@daliworks.net
Contact us
문의하기
Thing+를 활용해서 나의 환경에 맞는
IoT 서비스를 도입해보세요.

ADDRESS & CONTACT
10F Younghan-Building 12, Jung-gu,
Supyo-ro, Seoul 04554
Tel. +82. 2. 2274. 3254
Fax. +82. 2. 2274. 3253
Email. contact@daliworks.net
Contact us
Business Customers
Don't reinvent the wheel, take advantage
of Thing+'s pre-existing modules and build
a solution right away